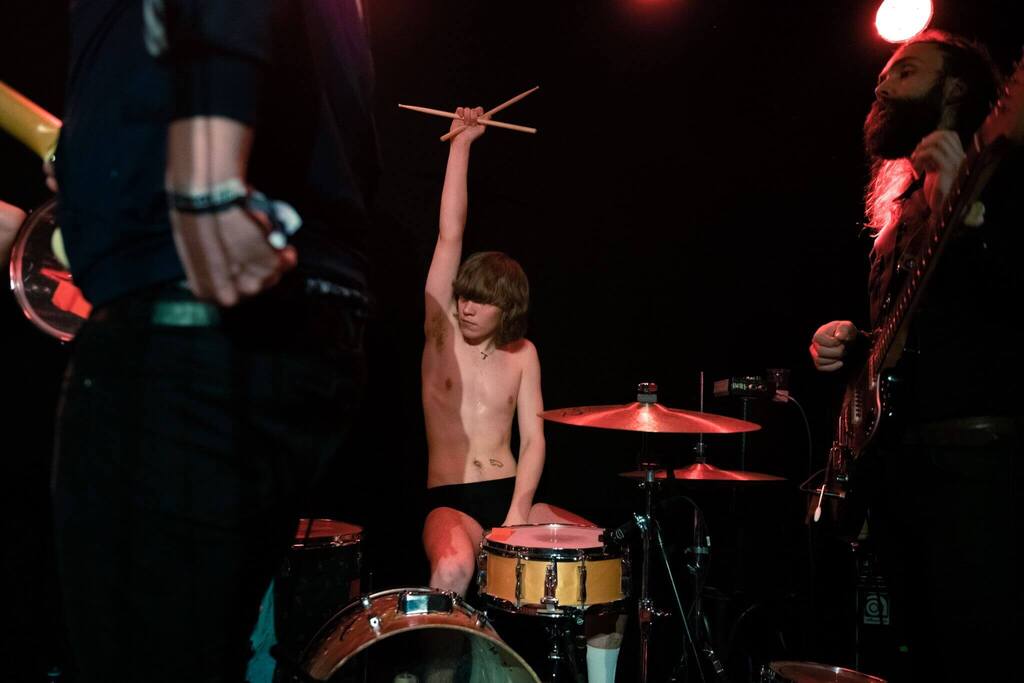 WHAT IS NORTHERN WINTER BEAT?
Welcome to Northern Winter Beat! An indoor venue-based festival for alternative music enthusiasts. It takes place in the heart of the charming Danish city of Aalborg in January/February! Prepare to immerse yourself in a captivating celebration of unique sounds and unforgettable performances. Since its beginning in 2013, our festival has become a vibrant gathering of music lovers from all over the world, united by a shared passion for alternative music.
We take pride in bringing you a schizophrenic variety of music carefully curated by our fantastic booking team. The desire is to bring you music from the darkest corners of human expression to intelligent pop and everything in between. Therefore, the festival's line-up showcases an eclectic blend of both established and emerging artists, representing various genres within the alternative music scene. From indie rock to electronic, post-punk to dream pop. Northern Winter Beat promises to delight and inspire music enthusiasts of all tastes.
Spread across the venues at 1000Fryd, Huset, and Studenterhuset, Northern Winter Beat creates a dynamic atmosphere. Attendees to explore different spaces and discover hidden musical gems. Each venue, carefully chosen amidst the architectural wonders, cobblestone lanes, and picturesque squares that define Aalborg, provides an intimate and immersive experience, ensuring a deep connection between the performers and the audience.
A CAPTIVATING JOURNEY INTO THE WORLD OF ALTERNATIVE MUSIC
Beyond the exhilarating performances, Northern Winter Beat offers a vibrant community atmosphere. Like-minded individuals can connect, share experiences, and create lasting memories. The festival encourages an inclusive and diverse environment, celebrating the power of music to bring people together. It's a place where you can meet fellow music enthusiasts, engage in thought-provoking conversations, and forge connections that will last far beyond the festival itself.
Join us at Northern Winter Beat for a captivating journey into the world of alternative music. Let the music move you, the atmosphere inspire you, and the community embrace you. Get ready to create memories that will resonate long after the festival ends. We look forward to seeing you at Northern Winter Beat, where the vibrant spirit of Aalborg merges seamlessly with the pulsating beats of alternative music!